About the Show
Hi, I'm Jamie Michelle, an award-winning mindset coach & metaphysical expert dedicated to reconnecting burnt out Millennials to their power. My goal is to help you break through limitations so you can bask in the freedom to live beyond your wildest dreams without anxiety, stress, or fear of the future.
I've got a unique combination of skills and expertise that puts me in the top 1% of personal coaches who are fully equipped to help you remove psychological blocks holding you back.
In the show, I reveal all of my expert mindset strategies & success tips so you can get back in control of your life. It's easy to feel out of control when there's so much corruption being exposed, but I break it all down for you in the show. It's a wildly entertaining mix of my own personal life stories, personal development, spirituality, wellness , politics, manifestation, transformation, & mindset that gives you everything you need to rediscover your power.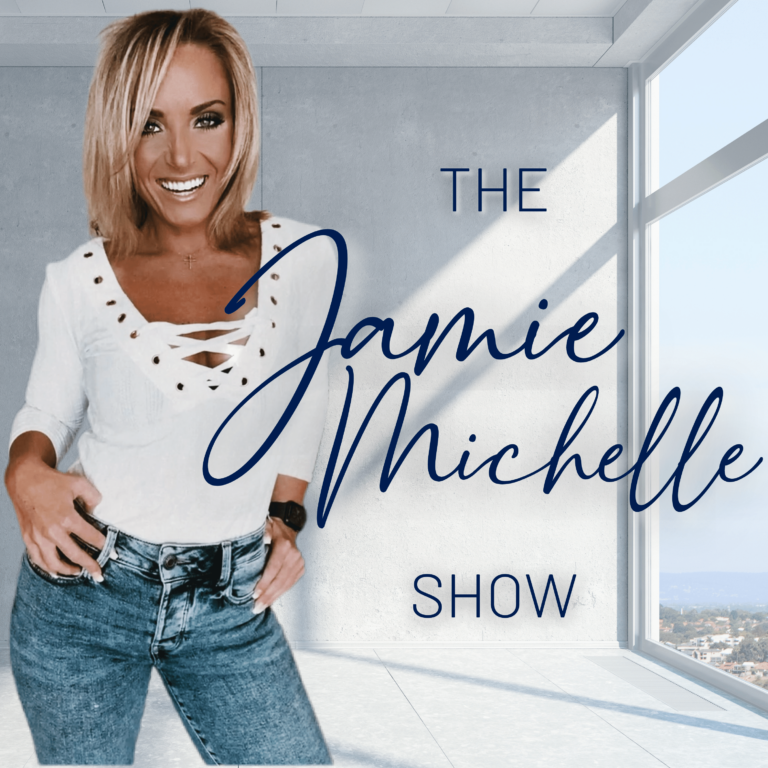 Get on my VIP List!
Sign up for weekly insider tips & Truth bombs to live beyond your wildest dreams!

Get on the List!
Get Caught Up on the Most Recent Episodes!
Bask in the Freedom to Live Beyond Your Wildest Dreams Today!
Click the button below to subscribe so you never miss an episode of the Jamie Michelle Show! This podcast is fun, inspiring, & perfect for your work commutes each day!

Subscribe Now!